I recently viewed an article which was linked on Twitter by Richard Dawkins. On his Twitter post, he didn't mention whether or not he was in support of the article or not (I sincerely hope not). I'm a fan of Dawkins, but by admiration will be gravely shaken if it turns out that he does support it.
You can view the article here.
The article is about a postage stamp that the US Postal Service are going to bring out to commemorate what would have been Mother Teresa's 100th birthday. A group called The Freedom from Religion Foundation, an organization who refer to themselves as a 'national organization of freethinkers' were up in arms about this stamp, saying that its release should be banned because Mother Teresa is/was a religious figure. Oh come on!!!
I'm an atheist, a MEGA-atheist… the sort of person who actually feels a knot of anger in the stomach when people start going on about religious nonsense. So fervent is my view on life that I'm not angry at the people ("believers") for thinking the way they do; it's more that feeling when you're watching a cheesy movie and you can see the person doing something wrong, wasting time etc. and despite your yelling at the TV they can't hear you so won't change. I just feel this overwhelming sense that these people, who have such potential and capacity for good, could be channelling their energies into far more productive things!
I just feel it utterly hypocritical for this FFRF bunch to take issue with anyone for foisting their views on people; when they themselves are doing it! By saying they don't want any religious figures on stamps, they're essentially saying "don't do things your way, do things our way" which is precisely the kind of attitude atheists should be trying to avoid. The very fact that there are organized atheists pisses me off no end!!! If you have a belief (or more accurately a lack of one), why must you feel the need to share it with anyone? What's wrong with just a denomination of individuals, separately thinking whatever they want?
Now, I know many of my clever readers will think to themselves, "stupid people, the stamp was obviously commissioned because of Teresa's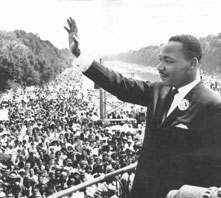 humanitarian work" and you'd be absolutely right. This fact was acknowledged by FFRF, and yet they continued to whinge! They state in the article that her religious background (epitomised by the title 'Mother') outweighs her humanitarian career. They even go on to try and discredit her humanitarian acts! Come on, now!!! I praise Mr Roy Betts, spokesman for the Postal Service, when he brought to light other commemorative stamps such as for Reverend Martin Luther King and other such famous figures. Now, religious beliefs aside, a stamp was made of King because he was an awesome guy whose actions have shaped the world we live in.
Can't we all just agree that Mother Teresa was a lovely old lady, who helped hundreds of people by raising money and dishing out medical supplies, and let the poor old (dead) dear have a stamp made to mark her 100th (would-be) birthday!? I'm sure people aren't suddenly going to look down at the stamp they were applying to their application for penis-enlargement medication and convert to Catholicism based purely on a portrait of an old woman!
I am firmly of the opinion that people can think/believe whatever they like; so long as it doesn't hurt anyone, and so long as they don't try and force it onto me. I take every opportunity to have serious debates with religious people as, from a psychological perspective, I'm incredibly interested to hear why people allow themselves to 'know' something based on absolutely nothing. Many is the time these debates don't get very far, because as a rule I find that 'believers' take great offense at any question of their belief. I try to tell them that if they believe something, that they should at least have enough confidence in their belief to have a constructive conversation about it. It's almost as if the fear of hearing something contradictive to what they've been told/what they believe will bring their world crashing down around them. In fairness, many of the world's religious teach that if any part of it is questioned, the believers will be punished somehow.
So anyway, if anyone queries further I may write more on the subject of religion: I just wanted to highlight the lunacy of atheists, who are supposedly devoid of the emotional steering wheel of belief, all rallying together to whinge about something and try and change it to what they think. If it's not hurting you or interfering in your life, just leave it alone! Surely if you have a logical, scientific mindset; you'd realize that it's far better for the world if everyone just gets along, rather than everyone doing what you think is right!
Here endeth the sermon.